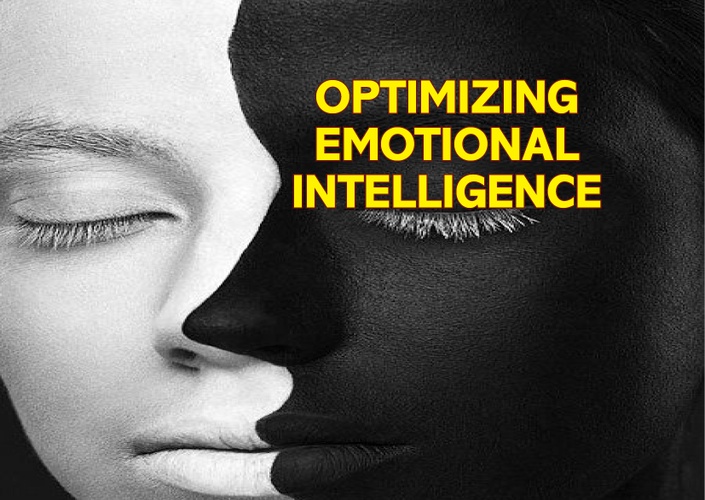 Optimise your Emotional Intelligence
Develop Your Character, Credibility, Competency, Connection and Communication
Watch Promo
Upon completion of the workshop, delegates will be able to:

Learn to apply EQ at work and understand why they need to develop this important skill.
Demonstrate knowledge and understanding of the principles and concepts of EQ and to develop cohesive, emotionally intelligent working relationships.
Identify and analysing the role of EQ in their personal strengths and blind spots revealed through self-assessment.
Be able to use practical EQ techniques and to analyse the impact of emotional intelligence in work-related applications including communication, leadership, management, coaching, working with others, sales, customer service and supervision.
Monitor, adapt and evaluate their own level of emotions for the benefit of themselves, their team and department in order to determine development areas
Gain an honest and accurate awareness of themselves to perform more effectively.
Have a positive influence on the emotion and motivation of others. Recognising negative emotions & their negative impact.
Building intelligent relationships, using EQ for managing conflict, team performance and managing generation or culture gaps
Your Instructor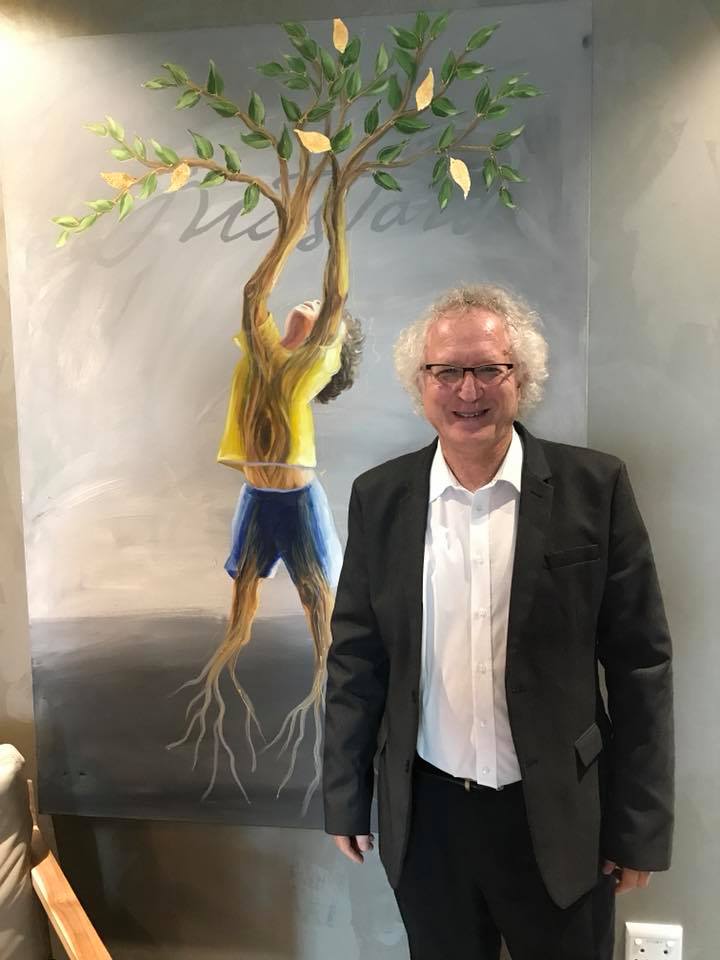 FACILITATED BY DR. MARIO DENTON (MBA, M.Econ., PhD)
Mario is passionate about people and believes in the optimization of human capital. His experience in the academic and corporate fields provides the background for the coaching and development of people to tap into their inner being and reach their full potential in life. Mario has a passion for people and has devoted his career to people management, development and the facilitation of complex and perpetual change management. He has been the study leader of 160 MBA research projects, has published 15 books, written various articles, and presented papers at 32 conferences worldwide. He is an international teacher, a registered Industrial Psychologist, a Career Direct Master Trainer and a qualified Business Coach.
CONTACT DETAILS
Office +27 (0)21-979 3198 / +27 (0)82 882 9903
E-mail address: [email protected] / [email protected]
Website: www.thestrongmessage.com
Course Curriculum
Special Welcome
Available in days
days after you enroll
Module 1: Let us start with Character First
Available in days
days after you enroll
Module 2: How to development your EQ engagement
Available in days
days after you enroll
Frequently Asked Questions
When does the course start and finish?
The course starts now and is a completely self-paced online course - you have six months to complete it
How long do I have access to the course?
After enrolling, you have twelve months to do this course. A certificate of accomplishment will be issued afterwards.
What if I am unhappy with the course?
We would never want you to be unhappy! If you are unsatisfied with your purchase, contact us immediately.
Would you allow a doctor to prescribe expensive medicine without a detailed diagnosis and evaluation?
The answer is NO. But why do we allow this approach in the workplace and fix the wrong problems, not getting to the root issues? So do the assessments, and you will reap the benefits.
Why the new emphasis on coaching EQ via eLearning?
Simple - Strong Message is constantly striving to revisit ways of people management development based on sustainable impact, where the material can be duplicated in or outside the workplace. Strong Message operates on the basic principle that the material must be Solid … Process-based … Real-life … Inside out. Strong Message is not a follower but an innovative leader and preferred provider of ELearning and research.
Managing upwards: Will this program also help me with this?
Yes. People often make demands and just don't know how to appeal. One of the most important skills you need to learn is how to make an appeal upwards to your superiors.
Do I really need to do all the assignments?
Assignments and Practical applications vary for each session - most will have discussion questions, and some will have quizzes. All homework has been created to help you reach the learning outcome for that session. At certain points throughout the course, your homework will also involve meeting with a mentor (likely done online). This will ensure that you are on the right track and have a direct expert answer your questions.
Are you excited Dr. Mario?
Definitely YES. We're excited to have you as a part of the Online Training. You will meet with your coach and potentially others in training throughout the course to keep you on track and make sure you know you're not alone! We hope you find this course impactful for you and all those you will influence. We look forward to working with you.
Why is Micro teaching EQ on this basis, and why do you believe you should attend this course?
You have to engage repeatedly with new content to make things stick. Our micro-learning modules will help you cement your newly acquired knowledge and skills. Why you should attend: • Enhance learning initiatives in professional and leadership development • Boost self-mastery and mastery of key leadership competencies with EQ skills • Create a framework for dealing with emotions in the workplace • Practice EQ skills in a fun, challenging environment • Guide people to communicate well, handle stress and conflict productively, make clearheaded decisions, and respond flexibly to change • Present a new, deeper approach to self-understanding and reflection • Develop teams, departments, high potentials, supervisors, managers, and leaders
What are the benefits if I do this course?
Benefits • Understand the power of emotions in building teams • Enhance creativity as you spend your energy where it matters • Deal with emotional blocks and enhance effective communication • Build relationships that are fulfilling • Take home dozens of proven EQ exercises and learning tools to use yourself and with your teams/families/clients. • Experience learning design that will enhance the effectiveness of all your training, coaching & teaching. • Review the latest research on the brain, emotions, and performance. • Strengthen your emotional intelligence.